"The Delilah Factor" includes the spirit of Ophelia as she believes to help female souls avenge the denial of affection. She haunts any man resembling or behaving like her beloved Hamlet. After being a fugitive spirit for eons, and meeting Omega, a (former) corporate executive battling depression, they are captured by Alle-viation, Inc., a management company for wayward spirits. The company has been seeking to capture and reprimand Ophelia for her misdeeds, and forces Omega to accompany her. If they are successful in completing their tasks in time, they can be saved. These tasks prove to be challenging as they encounter many famous ghosts such as Phyllis Wheatley, Mae West, and Marilyn Monroe.

 But, underneath the pursuit to regain life & go to heaven, there exists a dark entity, the spirit of Delilah, wanting to usurp their agenda.
What's the best way to support "The Delilah Factor":
We are happy that principal photography is slated to begin June 2021! We welcome talented individuals interested in working in front of and behind the camera. Don't miss the opportunity to work with an amazing ensemble of artists. If you prefer to mainly offer help though a financial contribution, we welcome you too 😉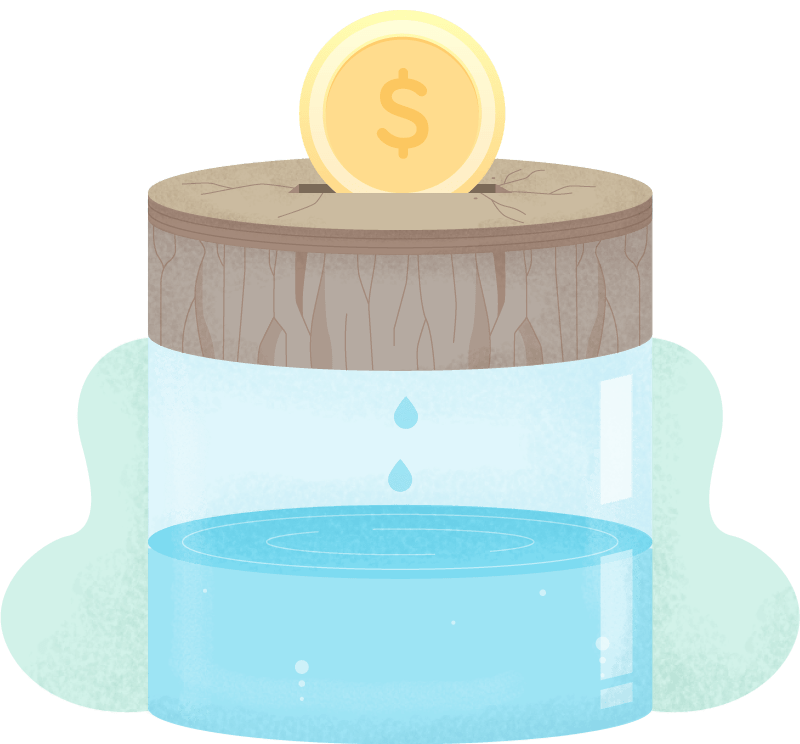 Dreaming is free…but converting a dream into reality comes with a price.
What is needed to support "The Delilah Factor"?
Any contribution, no matter how small or large, will make a difference. And all contributions will be rewarded! Please check out the donation tiers to find the level and gift that's right for you!
The single biggest expense of film making happens during the principal photography phase, meaning there must be funds for people to show up, act, shoot the film, feed the cast and crew, pay insurance, and otherwise work for 12 hours a day. We also need equipment for the production staff: art department, sound department, cameras, etc. Additional costs to consider are: Location fees to shoot scenes; Materials for Costumes and makeup; Editing the film, color correcting, Sound design through a foley stage; Producing the trailer for the theatrical release; Creating musical score and licensing songs; Creating and purchasing promotion gifts/press materials; Producing educational materials for educators about the non-fictional women who serve as characters; Film Festival submission fees…
Correspondence may be sent to:
Dream of Dréa
817 W. Peachtree ST NW
Suite A180-115
Atlanta, GA 30308
(404) 374-4929
The following tabs are the award tiers for "The Delilah Factor" (TDF) 
If we cross paths, a big hug and sincere Thank You!

A Shout Out on the Facebook fan page and Tweet

A High-Resolution download of "

The Delilah Factor" (TDF)

movie poster
Access to

"

The Delilah Factor" (TDF) 

Community with exclusive email updates of the project as it goes through the pre-production, filming, post-production, and marketing phases

Name listed on the

TDF 

Website under the Supporters tab

TDF 

movie poster on postcard

Previous reward tier
Full-length 

"

The Delilah Factor" (TDF) Movie poster
Digital download of the completed film
3 Digital downloads of original music from TDF soundtrack
Previous reward tiers
Physical DVD of completed film with signatures and thank you notes from cast
Complete soundtrack of 

"

The Delilah Factor" (TDF)
Previous reward tiers
Your picture added to the website
Text link on 

"

The Delilah Factor" (TDF) website to your webpage
Previous reward tiers
PDF version of "If There Were Only One Color in the World" poetry book, written by 

"

The Delilah Factor" (TDF) co-writer, Vallerie Lewis
Two VIP tickets to an advance screening and Gala of TDF. It's a red carpet affair!
Limited edition T-Shirt of TDF
Previous reward tiers
"The Delilah Factor" (TDF)
PDF version of "The Mathematics of Acting Workbook" book, developed from conversing and working under Tom Hanks. Written by 

"

The Delilah Factor" (TDF) co-Writer and Producer Dréa Lewis.
Name included in a dedicated section of supporters in the end credits of the film
Previous reward tiers
Your Logo and text linking

"

The Delilah Factor" (TDF) website to your blog or website
Have your name on an item used in the film (ex: name of street, name of conference room, etc)
Previous reward tiers
Bonus: 2 visits to the set while in Principle Photography
Credited as Associate Producer and entitled to all rights and privileges of position as defined by the Producers Guild of America code of credits
Attend the Wrap Party and Cast & Crew screening
Exclusive

"

The Delilah Factor" (TDF) box set with items selected from the film for your enjoyment
Previous reward tiers
Bonus 4 visits to the set while in Principle Photography, no additional visits for this tier
Investor points will be offered based on the film's profit
Credited as Executive Producer and entitled to all rights and privileges of position as defined by the Producers Guild of America code of credits
ACT! You get a Walk-on Role in the film (transportation not provided). Come spend the day working on the set and get pictures taken by our on-set photographer, who will make sure to document your experience.
Previous reward tiers
Bonus 6 visits to the set while in Principle Photography, no additional visits for this tier
Credited as Co-Producer and entitled to all rights and privileges of position as defined by the Producers Guild of America code of credits
Dinner with the producer of 

"

The Delilah Factor" (TDF)
Artfully inspired pieces using your image/likeness to be featured in a scene (it's a high fashion art gallery event scene)
Previous reward tiers
Bonus 8 visits to the set while in Principle Photography, no additional visits for this tier
Credited as Producer and entitled to all rights and privileges of position as defined by the Producers Guild of America code of credits
Dréa Lewis will come to your hometown and do a private screening of our film just for you! (U.S. only)
Previous reward tiers
Unlimited visits to the set while in Principle Photography, attend film festivals, access to all financial documents